Can you believe that November is already here?
Now that Halloween is done, Christmas is starting to creep into everyone's mind. But before the holiday rush completely takes over, November still has many delicious and unique events that will keep your stomach satisfied.
Here are 12 delicious Vancouver food events that are happening in November that you can't miss:
1. Fall Game and Mushroom Menu at Wildebeest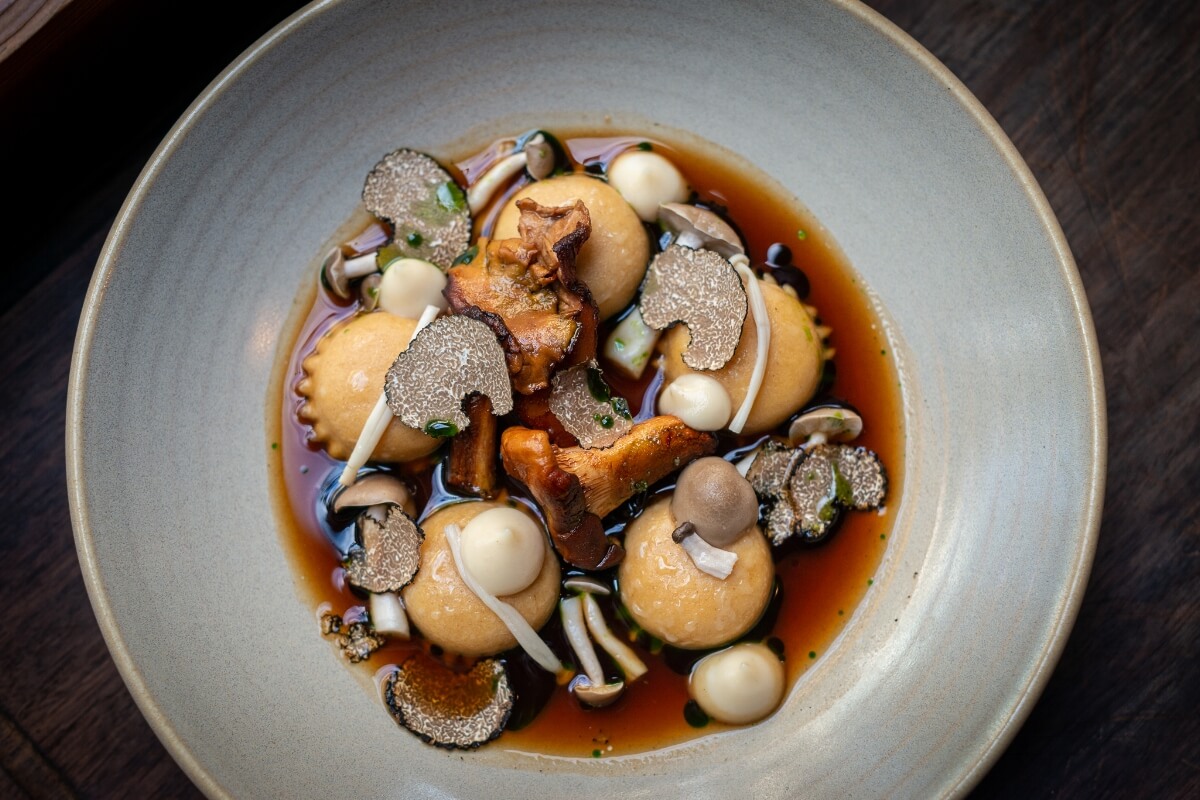 Photo Credit: Jonathan Norton
Wildebeest is known for its decadent yet simple country cooking. The local sourced farm-to-table restaurant works closely with farms and farmers to grow custom produce to present delicious seasonal menus.
This Fall, the Wildebeest team and Executive Chef Ian McHale has created a limited a-la-carte feature menu named Fall Game and Mushrooms. Working closely with local farms, foragers and Two Rivers Specialty Meats, the menu will combine game meat like elk, boar, and goat and an array of mushrooms from the BC interior and Vancouver Island.
Enjoy Chef McHale's passionate and experience driven style of cooking at Wildebeest: a beautiful refurbished 19th century building with a house cocktail bar & lounge and open-concept kitchen.
Date: November 1 to 15
Location: 120 W Hastings Street, Vancouver
Instagram | Facebook | Website
2. Vancouver Tea Festival 2018
Are you a fan of tea?
Explore the world of tea and sample a wide variety at the fifth annual Vancouver Tea Festival on November 3 and 4. Considered as one of the most anticipated tea events in the city, it is being held at the Chinese Cultural Centre of Greater Vancouver and the world renown Dr. Sun Yat-Sen Classical Chinese Garden.
Date: November 3 from 10 am to 5 pm; November 4 from 11 am to 4 pm
Location: Chinese Cultural Centre of Greater Vancouver (50 E. Pender St.)& Dr. Sun Yat-Sen Classical Chinese Garden (578 Carrall St.)
Price: $6.95 – $44
Tickets
Instagram | Facebook | Website\
3. Night at the Museum: BC Ale Trail Edition
Light off. Music on. The Olympic Experience Museum is transforming into a massive party to connect the province's world class brewing scene. Enjoy five breweries (Monkey 9 Brewing, Britannia Brewing, Four Winds Brewing, Central City Brewers & Distillers, and Fuggles & Warlock Craftworks) and beer-friendly food (East Side Beer Food). Explore over 400 artifacts, digital archives, and a dozen sports simulators and challenges at Canada's first Olympic Museum at this unique adults-only night. Must be 19+ to enter.
Date: November 3 from 6 to 10 pm
Location: Richmond Olympic Oval – 6111 River Road, Richmond
Price: $59
Tickets
4. Sunday Afternoon Tea Launch at Origo Club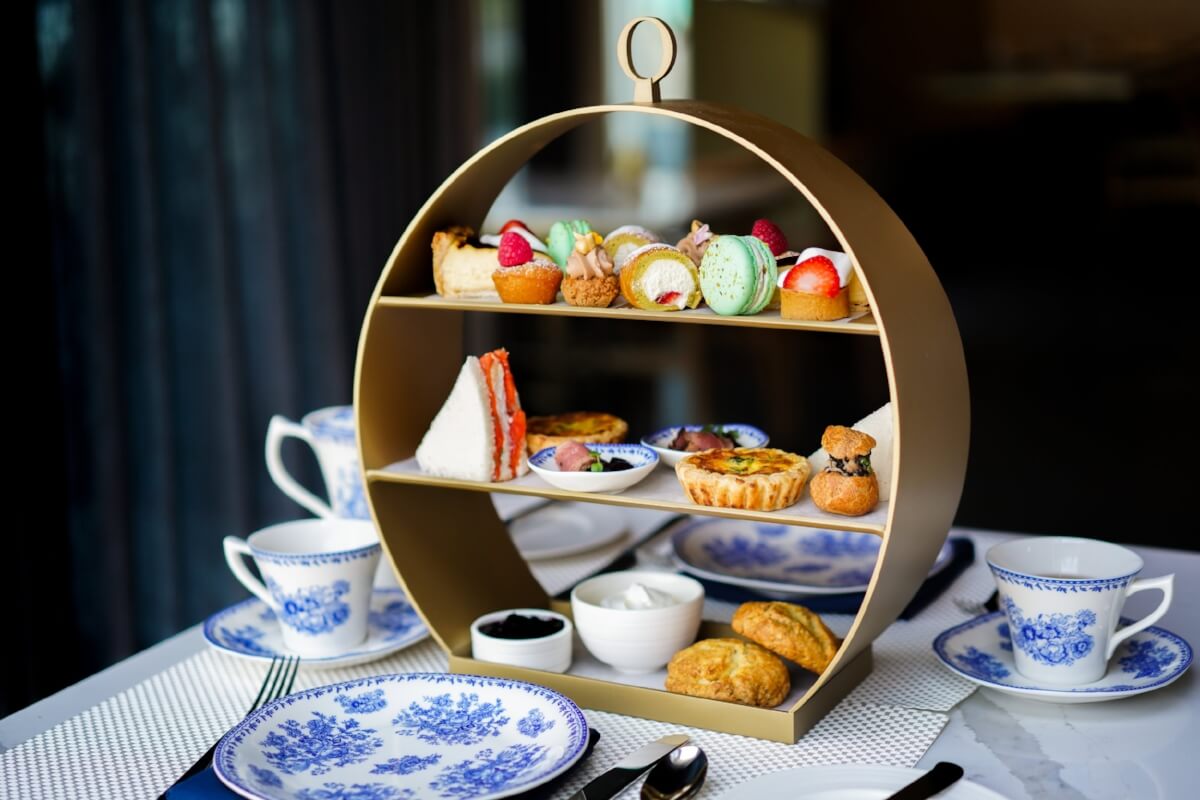 Photo Credit: Stephanie Wan & Origo Club
Stylishly chic French inspired restaurant and cafe, Origo Club, will now offer their Afternoon Tea Service on Sunday starting Nov. 4. This follows the success of its current Friday and Saturday tea service. Starting November 4th, 3 available seatings will be offered on Sundays – 11:30 AM, 1:30 PM and 3:30 PM.
The Afternoon Tea features house made scones with cream and jam, sweet selections like tartelette au citron, gateau roulé, macarons and financiers, in addition to savoury delicacies such as choux aux champignons and quiche Lorraine. Guests can choose coffee sourced from local roasters, espresso-based beverages courtesy of a state-of-the-art Modbar brewing system and a selection of aromatic green, black and herbal teas.
To celebrate the addition of Sunday Afternoon Tea service, Origo will be hosting a special launch party with a live DJ (DJ ChoCha) on Nov. 4.
Date: Fridays & Saturdays 1 PM – 4 PM; Sundays 11:30 AM – 3:30PM
Location: No.110 6888 River Rd Richmond, BC
Price: $45 per person; Additional $35 per person for supplementary glass of Baroons de Rothschild
Reservations
Instagram | Facebook | Website
5. Japan Market Christmas Fair
Want to get ahead of the Christmas rush? Spend your Sunday enjoying some Japanese sweets, cultural workshops like Calligraphy or basic Japanese, and shop from various vendors featuring unique handmade goods, crafts and merchandises.
P.S. There's Yukata dressing, Origami Sumo Wrestling, and Ninja Star Throwing workshops as well.
Date: November 4th 11 AM – 4 PM
Location: UBC Robson Square, Plaza Level
Price: Admission by donation
6. Sparkling Supper at Café Medina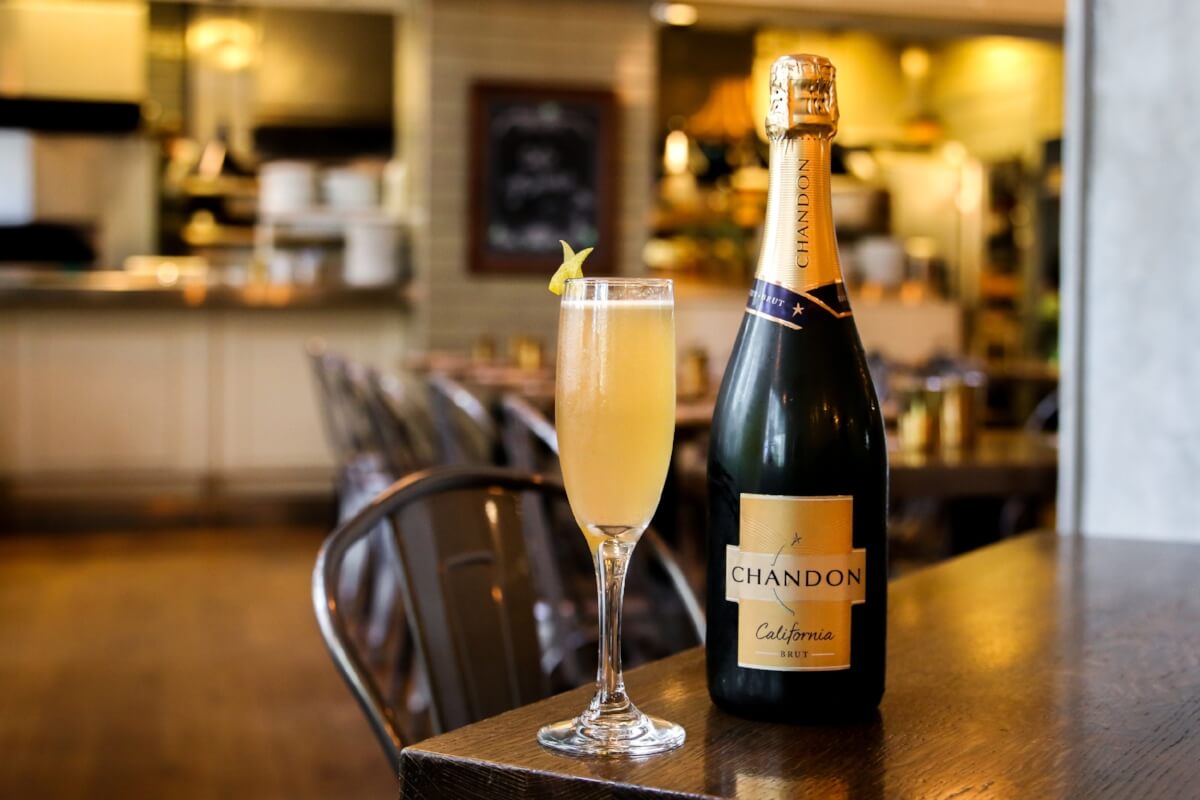 Photo credit: Cafe Medina
Home to some of the city's best Belgian waffles and brunch spot extrodinaire, Cafe Medina is holding a special supper to celebrate their new exclusive partnership with California's Domaine Chandon.
This event will begin with a stand-up reception and is followed by a three-course meal by Executive Chef Chris West and paired with Chandon's Napa Valley sparkling wines.  As part of the celebration, Domaine Chandon's Assistant Winemaker Laura Fontaine will be attending as a special guest.
Date: November 5th 6:30 PM
Location: 780 Richards St. V6B 0C8
Price: $75 per person
Menu
Tickets
Instagram | Facebook | Website
7. Caviar Festival at Ancora Waterfront Dining and Patio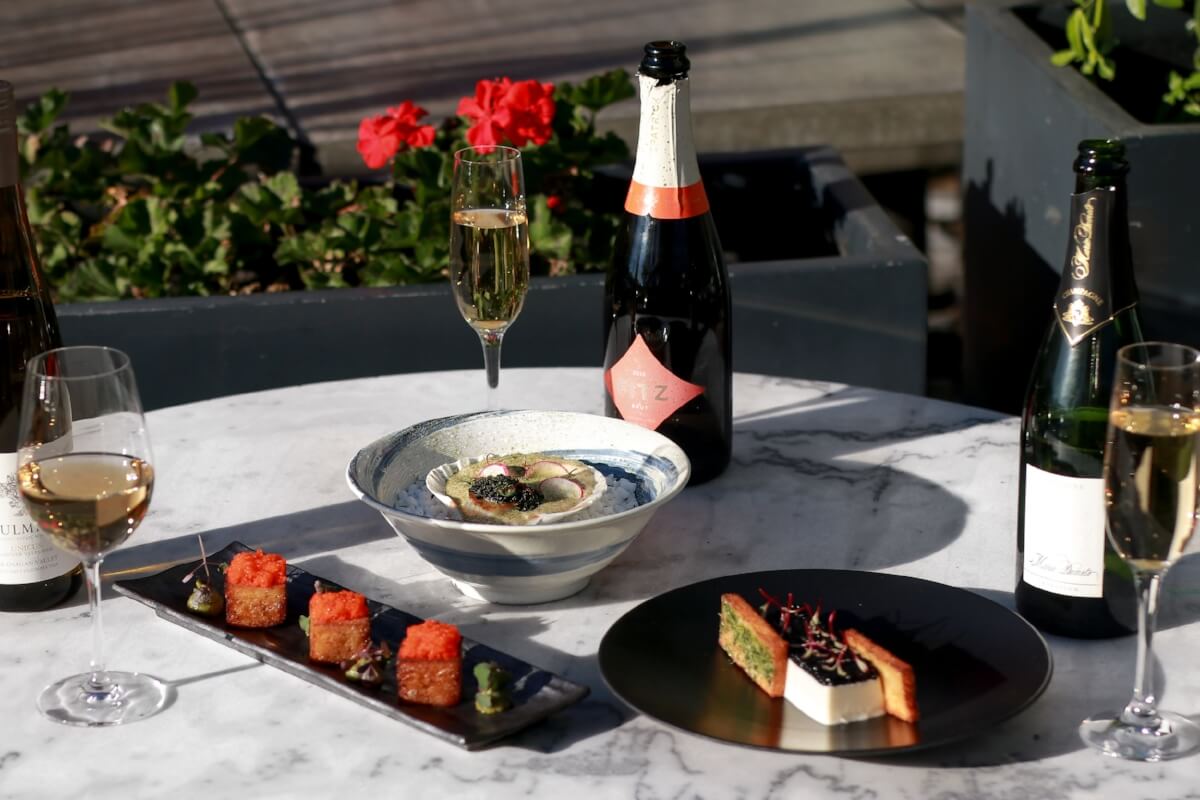 Photo Credit: Ancora
From November 6 – 27, the fourth-annual Caviar Festival will be taking place at Ancora Waterfront Dining and Patio. During the event, Executive Chef Ricardo Valverde will showcase his Peruvian and Japanese flair by adding six a-la-carte dinner items that will feature tobiko, herring, and trout. He will also offer playful takes on caviar in a panna cotta and Peruvian waffle.
Date: November 6 – 27
Location: 1600 Howe St #2, Vancouver, BC V6Z 2L9
Menu
Reserve
Instagram | Facebook | Website
8. CinCin Truffle Dinner 2018
Photo credit: CinCin
Looking above the bustling Robson Street, modern Italian restaurant CinCin is holding a special five-course truffle dinner experience. In conjunction with CinCin's annual Mushroom & Truffle Festival, this dinner promises to be a spectacular Autumn tasting of flavours, flights, and funghetti. Each dish is prepared with the freshest and thoughtfully selected ingredients to create aromas, tastes, and textures of your dreams.
Date: November 7th 6:30PM
Location: 1154 Robson Street, Vancouver
Price: $239.85
Tickets
Instagram | Facebook | Website
9. Mark Singson x Whole Foods Market
Top Chef Canada Season 6 runner up and plant-based dishes advocate, Mark Singson is serving up a unique 5-course meal experience. Watch as Mark gets experimental by breaking apart familiar dishes and reintroduce them as something visually different. Meet the man himself and hear where he gets his inspiration for his craft.
Date: Sun, 11 November 2018 6:30 PM – 10:00 PM PST
Location: Iron Keel – Whole Foods Market 120 East 13th St, North Vancouver
Price: $137.74
Tickets
10. Hawkers Market
On Nov. 17th, the Hawkers Market returns! Founded in 2013, the food and music festival is centred around a Hawker style eating and drinking experience: guests receive 10 tokens and are able to choose from multiple tastings. This includes an experience from the 2018 national Canadian Culinary Championships title winner and Boulevard Kitchen & Oyster Bar Chef Alex Chen and award-winning Chef Eva Chin.
Aside from filling your stomach from Canada's best West Coast Indie food produces, enjoy music by Stone Throw Records and marvel at interactive art installations. 3 different ticket options are available – each tier dependant on how big your appetite is!
Below is a list of participating chefs and food producers available at the Hawkers Market:
CHEFS:
Chef Alex Chen of Boulevard, Chef Justin Cheung of Lontail, Chef Geoff Rogers of Street Meat LA & Savoury Chef, The Paella Guys, Bad Hombres, Beer and a Curry,  Tempea x Oyster & King, Petes Meat, Andina Ceviche, Tayybeh Syrian, FED FED FED
BREWERS:
33 Acres, Four Winds, Faculty, Callister , Andina, Beere, Luppolo, Loudmouth
THE DISTILLERS
Long Table Distilling, Phillips Fermentorium, Shelter Point Distilling, Roots and Wings Distilling, City Side Winery
CIDERS:
Dominion Cider, Windfall Cider, Nomad Cider, Scenic Road Cider, Cedar Cider
NON-ALCOHOLIC:
Oddity Kombucha, Culture Kefir, Callister Soda
SWEETS:
Perverted Ice Cream, Butter Mere, Pre Bak Cookie Dough, Say Hello Sweets
LOCAL RESOURCES & FARMS:
Grain, Domenica Fiore, West Coast Select, Not So Gentle Tea, Fatso Hybrid Peanut Butter, Bettys King Sauce, Northwest Hop Farms, Zaklan Heritage Farm, Coastal Cocktails.
Date: Saturday, November 17th
Location: Rocky Mountaineer Station, 1755 Cottrell Street, Vancouver
Price: $65 – $125
Tickets
Instagram | Facebook | Website
11: Yaletown's Annual Christmas Festival Candytown
The annual Christmas festival, Candytown, is back! During this one-day event, Yaletown will transform into an enchanted winter wonderland where Vancouverites can indulge in festive food, drinks, and activities. Expect stilt walkers and holiday characters prancing around, live music and carolling to make it truly a joyful day. During the afternoon, Santa Clause will arrive at the Bill Curtis Square beside the Canada Line Station for free photo-ops (donations accepted for B.C. Children's Hospital).
This year, CandyTown will expand onto Hamilton and Davie streets and provide Adults with their own set of attractions. Attendees can dance in the interactive public disco decked out with a glitter station, take a stroll through a life-sized inflatable igloo or go on a self-guided CandyTown Cocktail Tour.
Date: Saturday, November 24 from 12pm to 7pm
Location: Mainland, Hamilton and Davie streets in the heart of Yaletown
Price: Free Admission; donations to B.C. Children's Hospital appreciated
Instagram | Facebook | Website
12. Foodie Tuesdays at Vancouver Christmas Market
Can you believe Christmas is already coming up?
This year the market is offering you the chance to sip and sample their participating festive food vendors for a lower price during Children's Wish Weeks' Foodie Tuesdays. Participating vendors will be offering exclusive discounts and trial-size tastes so you can enjoy your very own festive food tour.
Confirmed vendors:
Haxen Haus, Chimney Cakes, Freybe Brat Haus, Das Spaetzle Haus, Taste The Wild, Hurricane Potatoes, Das Waffle Haus, Das Pickle & Senf Haus, Das Apfel Haus, Das Schnappsl & Kaffee Haus, Das Kuchen Haus, Organic Villa, Roasted Chestnuts
Date: November 27 and December 4
Location: Vancouver Christmas Market – 1055 Canada Place, Vancouver
Price: $10 entry, additional cost for samples
Tickets
Instagram | Facebook | Website
Did we miss an event? Get in touch by emailing jason@nomsmagazine.com
The following two tabs change content below.
Latest posts by Noms Magazine (see all)